"Charlotte"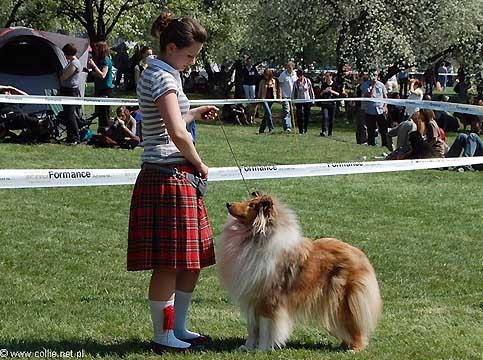 (CH. Velours Noir du Clos de Montamer x Absolutely Fabulous du Chemin des Randonnées)
Championne de Pologne, Championne Jeune de Pologne, de Roumanie et de Slovaquie
POLISH CHAMPION, Young Polish, Romanian and Slovak Champion
Femelle sable née le 09-02-2008 / Dark sable bitch born 09-02-2008
Indemne de colobome / Free of Coloboma
Propriétaire/Owner : Gracjana Kruszel (Vanilla Hills kennel - Poland)
I am delighted that Gracjana trusted me and was fond of my marvellous Lullabye whose name is now Charlotte. I wish them the very best, a lot of happiness and many successes in the show rings !
Merci Gracjana pour ta confiance. Je te souhaite tout le bonheur du monde avec ma princesse Lullabye à qui tu as donné le petit nom de "Charlotte", une Charlotte qui a déjà tout d'une grande...