"Harley"
Champion de Bulgarie - Grand Champion de Bulgarie
Mâle sable né le 19 mars 2009 - Indemne d'AOC (ECVO) - HD A/A
Gold sable dog born 19 March 2009 - CEA/HD Free
Prop./Owner : Stina Bjerringgaard Hansen (A'DIOR COLLIES)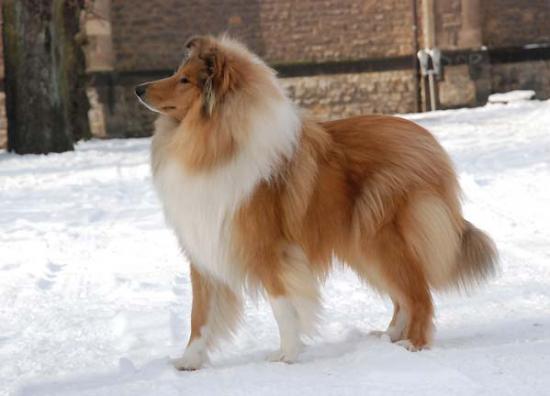 "Harley" was the only gold puppy of the litterand I have fallen in love with him from the beginning. He has really great qualities in head with sweet expression and his big white collar gives him a lot of elegance, a real british heartbreaker !
I am so happy to let him go to my dear friend and cross my fingers for a lovely story to begin.I am sure he will make his mummy proud of him ! Thank you Stina for your trust in me.